Product Filter

Arctic Char
Salvelinus alpinus
Origin : ICELAND
Catch : FARM-RAISED
Harvest Method : Raceways
Olivia Arctic Char is farm-raised in cold Icelandic waters ensuring year round availability. It has a rich flavour profile somewhere between trout and salmon with beautiful pink moderately firm but fine flakes. The skin is thin and easy to crisp up adding a delicious texture to the rich flavour. Individually vacuum packed skin-on portions are convenient and easy to use. Versatile cooking applications.
Farmed
Raw
Responsibly Sourced
No Additives
---
Ingredients
Arctic Char
Chef Tips
Arctic char can be smoked or poached as well.
Safe Handling Instructions
Keep frozen until use. Thaw in refrigerator. Cook to an internal temperature of 72°C (160°F). Refrigerate leftovers. Always wash your hands before handling.
Suggested Cooking
BROIL: 6-8 mins per side
STEAM: 7 mins
BAKE: 10-12 mins / 204°C (400°F)
PAN-FRY: 4 mins per side
Related Culinary Experiences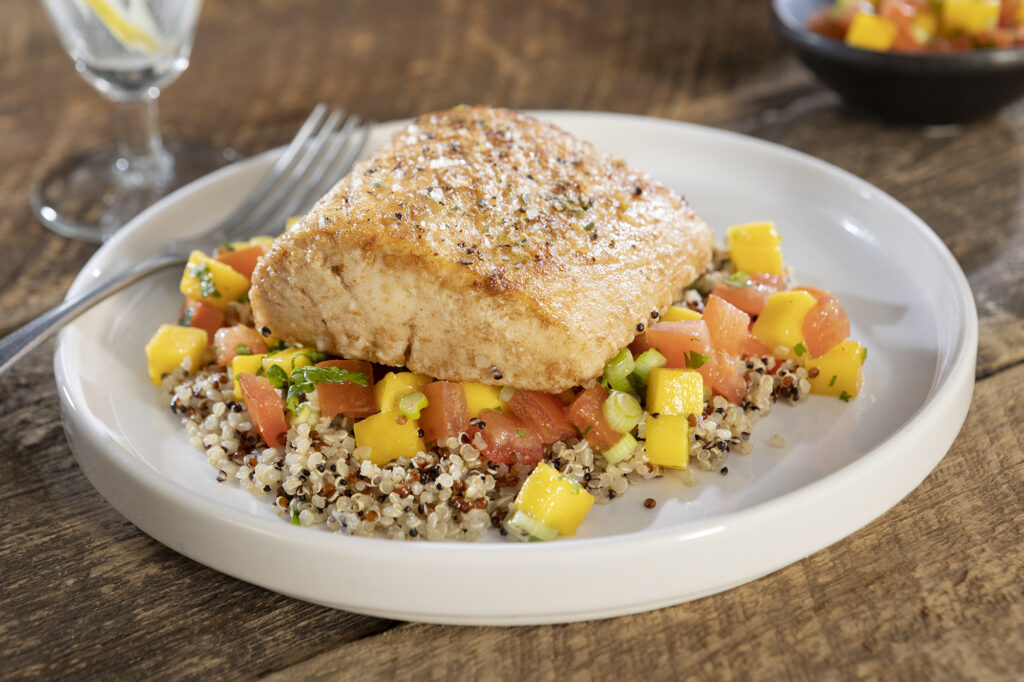 Warm grilled peach and Argentinian shrimp salad
VIEW RECIPE