Product Filter

Tilapia
Oreochromis spp.
Origin : ECUADOR
Catch : FARM-RAISED
Harvest Method : Ponds
Olivia farm-raised Tilapia have a sweet, mild taste and medium to firm white flakes when cooked. Each fillet is individually vacuum packed.
Farmed
Raw
No Additives
Main Entrée
---
Ingredients
Tilapia
Safe Handling Instructions
Keep frozen until use. Thaw in refrigerator. Cook to an internal temperature of 72°C (160°F). Refrigerate leftovers. Always wash your hands before handling.
Suggested Cooking
BROIL: 5-6 mins
MICROWAVE: 4-5 mins per fillet
STEAM: 5-6 mins
BAKE: 10-12 mins/205°C (400°C)
PAN-FRY: 2-3 mins per side
Related Culinary Experiences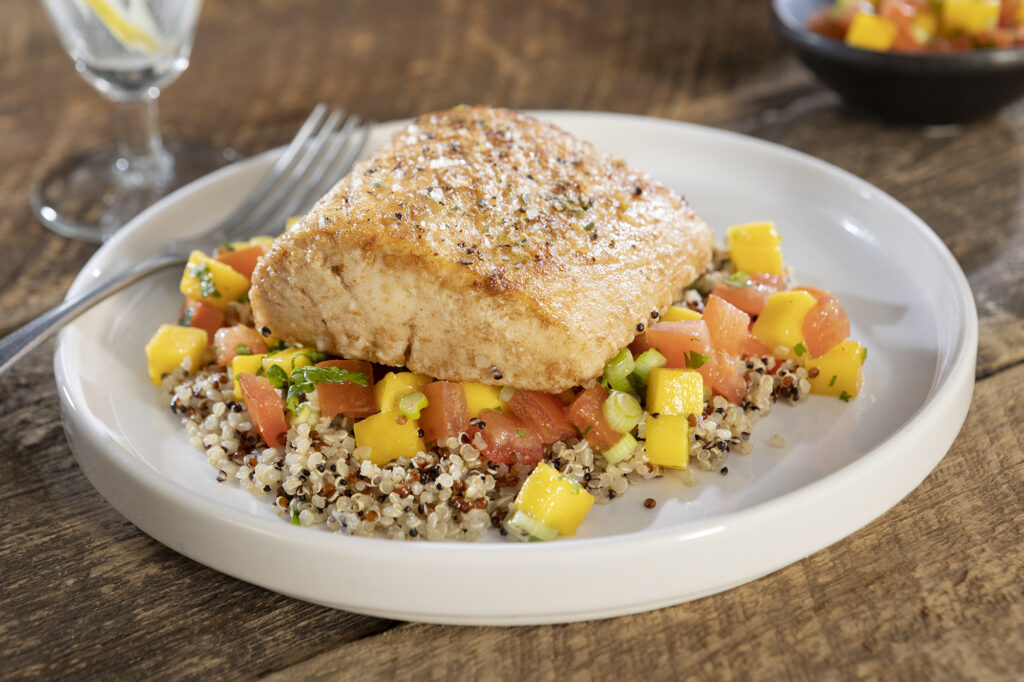 Warm grilled peach and Argentinian shrimp salad
VIEW RECIPE