Product Filter

Mediterranean Sea Bass
Dicentrarchus labrax
Origin : TURKEY/GREECE
Catch : FARM-RAISED
Harvest Method : Recirculating Aquaculture Systems (Indoor Tanks with Wastewater Treatment)
Olivia farm-raised Mediterranean Sea Bass is pinkish when raw and cooks up opaque white. The finely textured, flaky meat is lean, with a sweet and mild flavour. Each fillet is individually vacuum packed.
---
Ingredients
Sea Bass
Safe Handling Instructions
Keep frozen until use. Thaw in refrigerator. Cook to an internal temperature of 72°C (160°F). Refrigerate leftovers. Always wash your hands before handling.
Suggested Cooking
BAKE: 7-8 mins/204°C (400°F)
PAN-FRY: 8-10 mins on medium heat
Related Culinary Experiences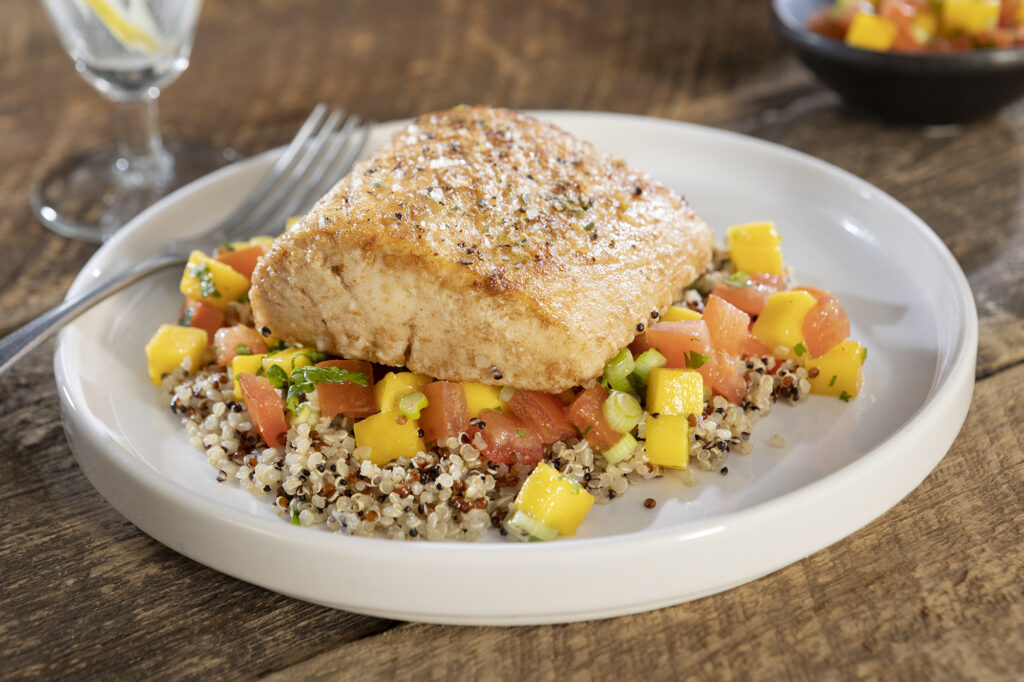 Warm grilled peach and Argentinian shrimp salad
VIEW RECIPE