Product Filter

Scallops
Placopecten magellanicus
Origin : USA / CANADA / PERU / MEXICO / CHINA
Catch : WILD-CAUGHT
Harvest Method : Dredges (Vessel Towed)
Olivia scallops when cooked are tender with a delicate sweet flavour. Available sizes range from U10 to 80/120 per pound.
Wild-Caught
Raw
Appetizer
Main Entrée
Responsibly Sourced
---
Ingredients
Scallop
Safe Handling Instructions
Keep frozen until use. Thaw in refrigerator. Cook to an internal temperature of 72°C (160°F). Refrigerate leftovers. Always wash your hands before handling.
Suggested Cooking
Defrost scallops in refrigerator. Can be prepared in minutes using many cooking styles, including baking, broiling, grilling, sauteing and deep frying. Scallops are fully cooked when the center is opaque in appearance.
Related Culinary Experiences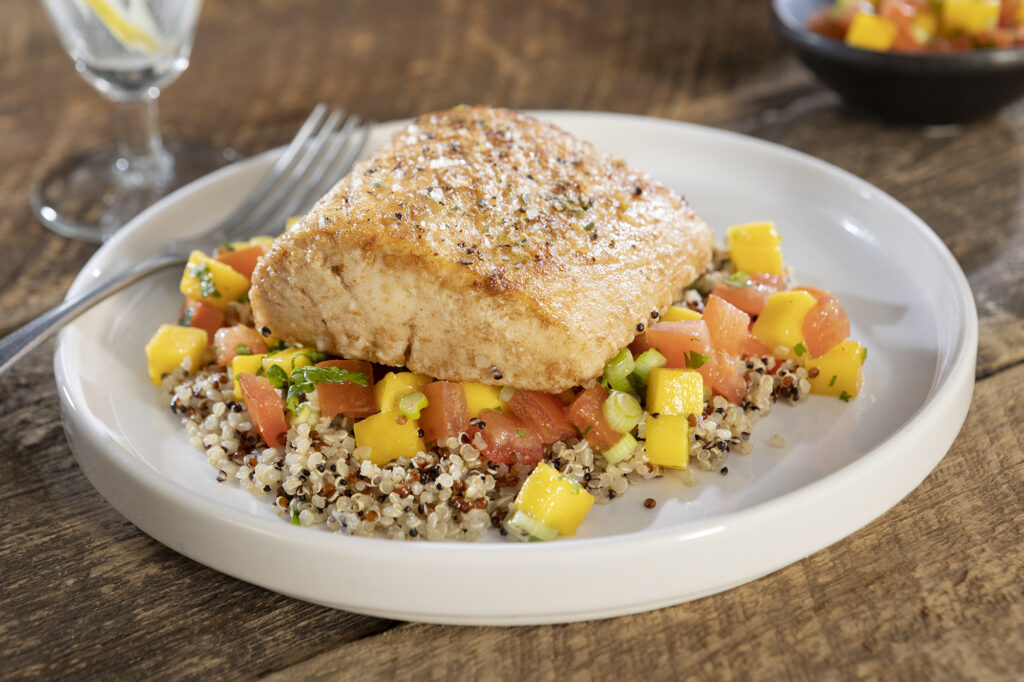 Warm grilled peach and Argentinian shrimp salad
VIEW RECIPE