Product Filter

Atlantic Lobster Tails
Homarus americanus
Origin : CANADA/USA
Catch : WILD-CAUGHT
Harvest Method : Traps
Olivia Atlantic Lobster Tails have a firm texture and sweet yet distinctive flavour. Individually packed for a convenient and perfect addition to any meal.
Wild-Caught
Raw
Main Entrée
Appetizer
Responsibly Sourced
---
Ingredients
Lobster, salt
Safe Handling Instructions
Keep frozen until use. Thaw in refrigerator. Cook to an internal temperature of 72°C (160°F). Refrigerate leftovers. Always wash your hands before handling.
Suggested Cooking
BROILED: Split lobster tail in half lengthwise. Brush the lobster with melted butter to keep the meat moist and tender. Place on a broiler pan with the shell side down and broil at high heat for 7 to 10 minutes.
BOILED: Pour enough water in a large pot to cover lobster tails completely. Add 2 tablespoons of salt per litre of water and bring to a boil. Drop in lobster tails one at a time and cook for 6 to 8 minutes.
Related Culinary Experiences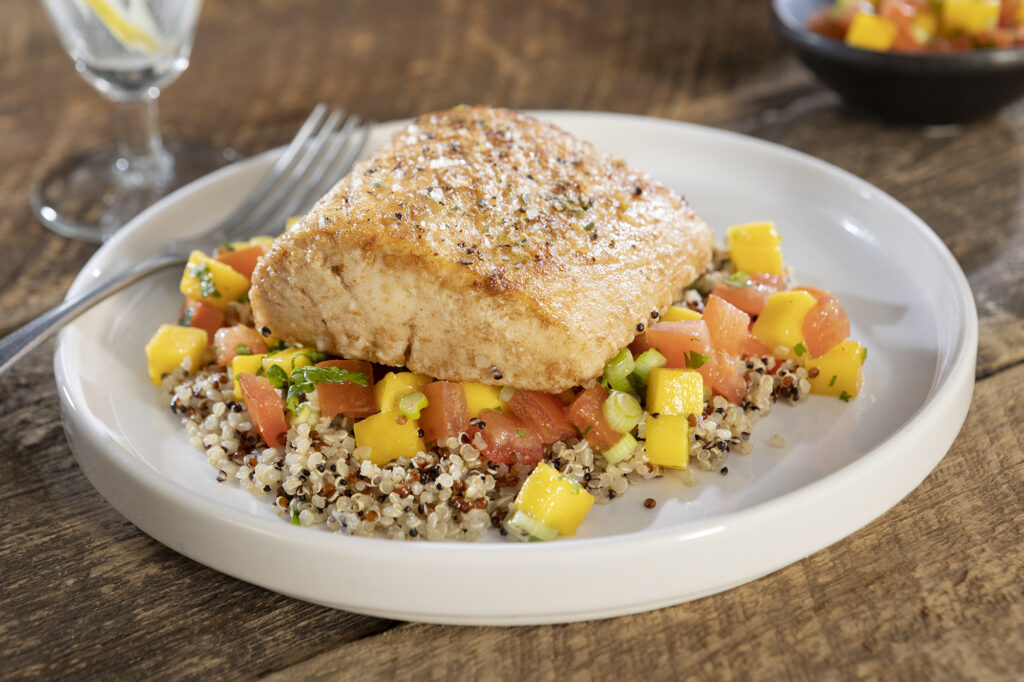 Warm grilled peach and Argentinian shrimp salad
VIEW RECIPE