Product Filter

Atlantic Cold Water Shrimp
Pandalus borealis
Origin : CANADA
Catch : WILD-CAUGHT
Harvest Method : Trawls (Bottom / Demersal Otter)
Olivia Cold Water Shrimp are wild-caught from the icy, clean waters of the north Atlantic. Fully cooked, peeled and ready to eat, they have a sweet rich taste and a firm texture. A versatile ingredient that can be added to salads, pastas, pizzas, soups and stir-frys.
Responsibly Sourced
Wild-Caught
Cooked
---
Ingredients
Shrimp, salt
Chef Tips
Perfect for appetizers, pasta, salads, or as an ingredient to your favourite dish.
Safe Handling Instructions
Keep frozen until use. Thaw in refrigerator. Refrigerate leftovers. Always wash your hands before handling.
Suggested Cooking
Defrost in refrigerator or remove shrimp from bag and rinse in a strainer with cold water for 3-5 minutes. Do not refreeze.
Related Culinary Experiences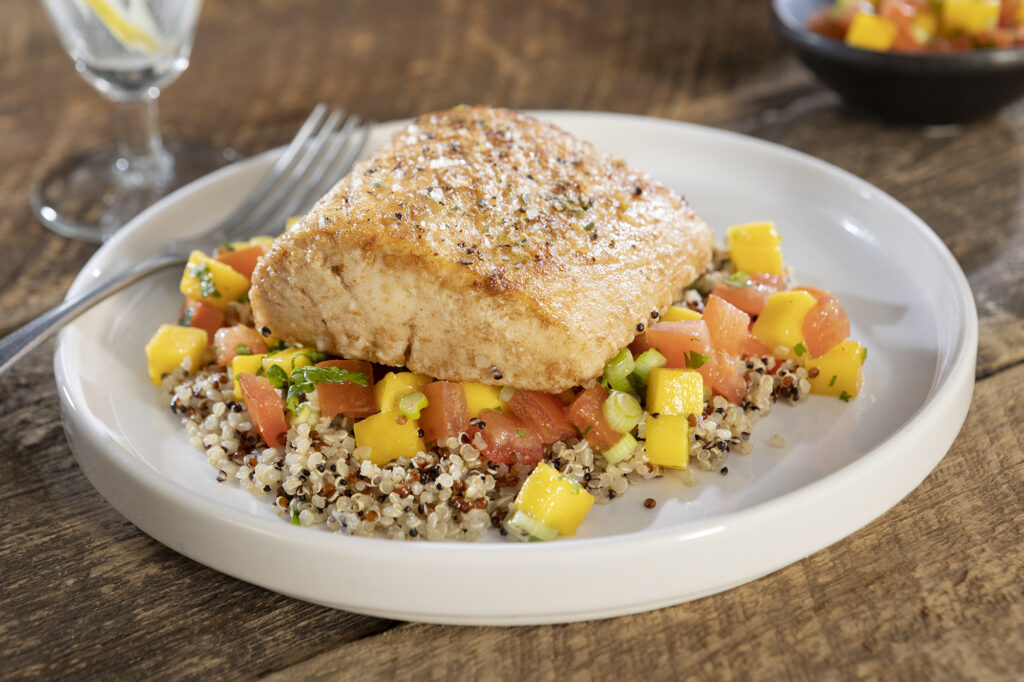 Warm grilled peach and Argentinian shrimp salad
VIEW RECIPE