Product Filter

Black Tiger Shrimp
Penaeus monodon
Origin : VIETNAM / INDIA / THAILAND
Catch : FARM-RAISED
Harvest Method : Ponds
Olivia Black Tiger Shrimp have a firm texture with a mild flavour. They are available raw or cooked in count sizes ranging from 5/9 to 31/40. Pack size ranges between 340g to 4lb. Formats include peeled and deveined, shell-on easy peel, tail-on, tail-off.
Responsibly Sourced
Farmed
Raw
Main Entrée
Appetizer
---
Ingredients
Black tiger shrimp, salt
Chef Tips
Defrost in refrigerator or remove shrimp from bag and rinse in a strainer with cold water for 3 to 5 minutes. Do not refreeze.
Safe Handling Instructions
Keep frozen until use. Thaw in refrigerator. Cook to an internal temperature of 72°C (160°F). Refrigerate leftovers. Always wash your hands before handling.
Suggested Cooking
PAN-FRY: 3-4 mins per side
GRILL: 2-3 mins per side
BOIL: 5-6 mins, rinse with cold water and drain
Related Culinary Experiences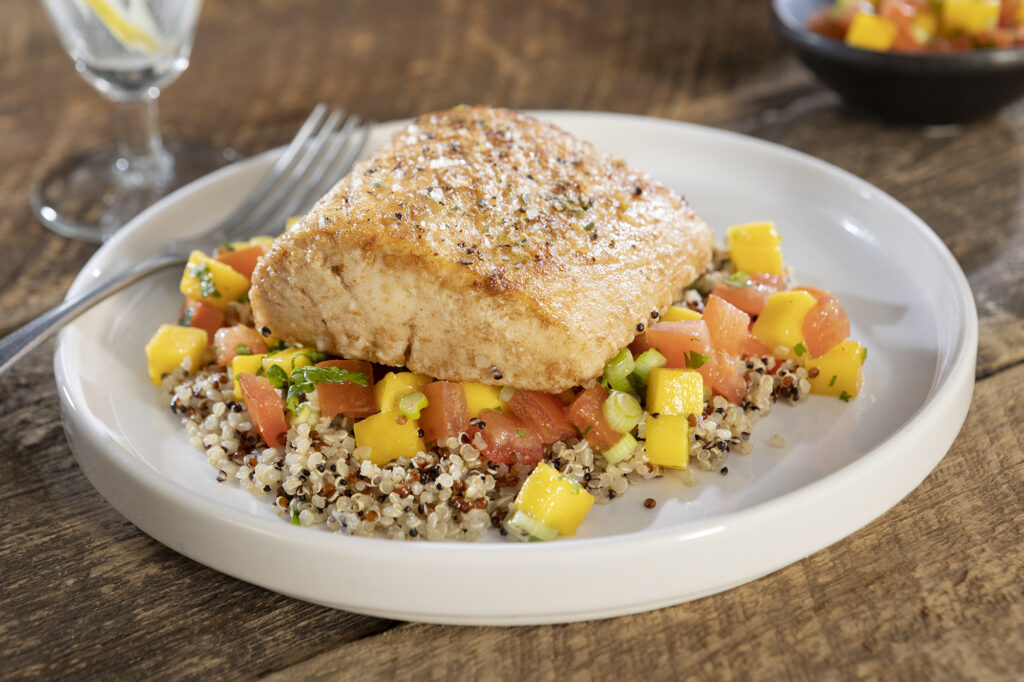 Warm grilled peach and Argentinian shrimp salad
VIEW RECIPE