Product Filter

Skillet Shrimp
Penaeus monodon
Origin : VIETNAM
Catch : FARM-RAISED
Harvest Method : Ponds
Skillet Shrimp pre-marinated with lemon and herbs is a perfect ingredient in your favourite pasta, rice, or stir fry.
Farmed
Raw
Appetizer
Main Entrée
---
Ingredients
Shrimp, sea salt, sugars (maltodextrin, sugar), garlic, salt, herbs (parsley flakes, basil, oregano, rosemary, thyme), onion, soy sauce powder, natural flavouring, natural flavouring (lemon).
Safe Handling Instructions
Keep frozen until use. Thaw in refrigerator. Cook to an internal temperature of 72°C (160°F). Refrigerate leftovers. Always wash your hands before handling.
Suggested Cooking
Defrost in the refrigerator:
PAN-FRY: 3-5 mins (med heat)
BAKE: 8-10 mins/204C (400F)
Cook from frozen state:
PAN-FRY: 8-10 mins (med heat)
BAKE: 10-12 mins/204C (400F)
Related Culinary Experiences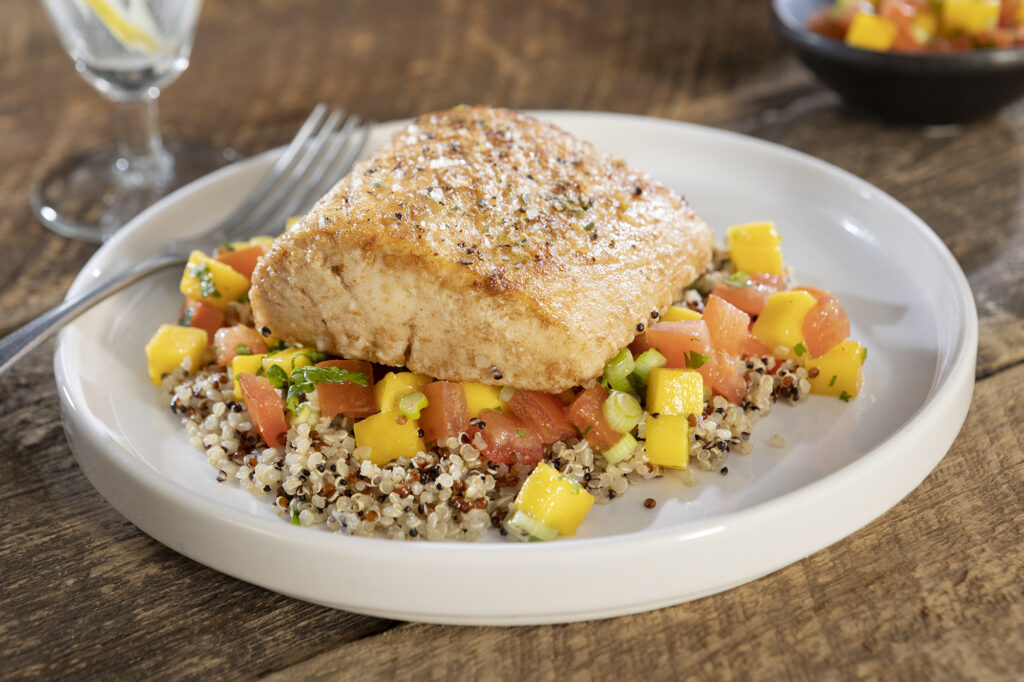 Warm grilled peach and Argentinian shrimp salad
VIEW RECIPE