Product Filter

Marinated Butterfly Shrimp
Penaeus monodon
Origin : VIETNAM
Catch : FARM-RAISED
Harvest Method : Ponds
Large butterfly shrimp pre-marinated with roasted garlic and herb is perfect as an appetizer or part of a seafood platter.
---
Ingredients
Shrimp, Salt, Soya bean oil, Dextrose, Maltodextrin, Garlic, Onion,Soy sauce powder, Yeast extract, Herbs (Parsley Flakes, Thyme, Oregano), Spice (white pepper), Natural flavouring (Garlic), Palm oil.
Safe Handling Instructions
Keep frozen until use. Thaw in refrigerator. Cook to an internal temperature of 72°C (160°F). Refrigerate leftovers. Always wash your hands before handling.
Suggested Cooking
Defrost in the refrigerator:
GRILL: 3-5 mins (high heat)
BROIL: 3-5 mins
PAN-FRY: 3-5 mins
Cook from frozen state:
BAKE: 10-12 mins/204°C (400°F) from frozen
Related Culinary Experiences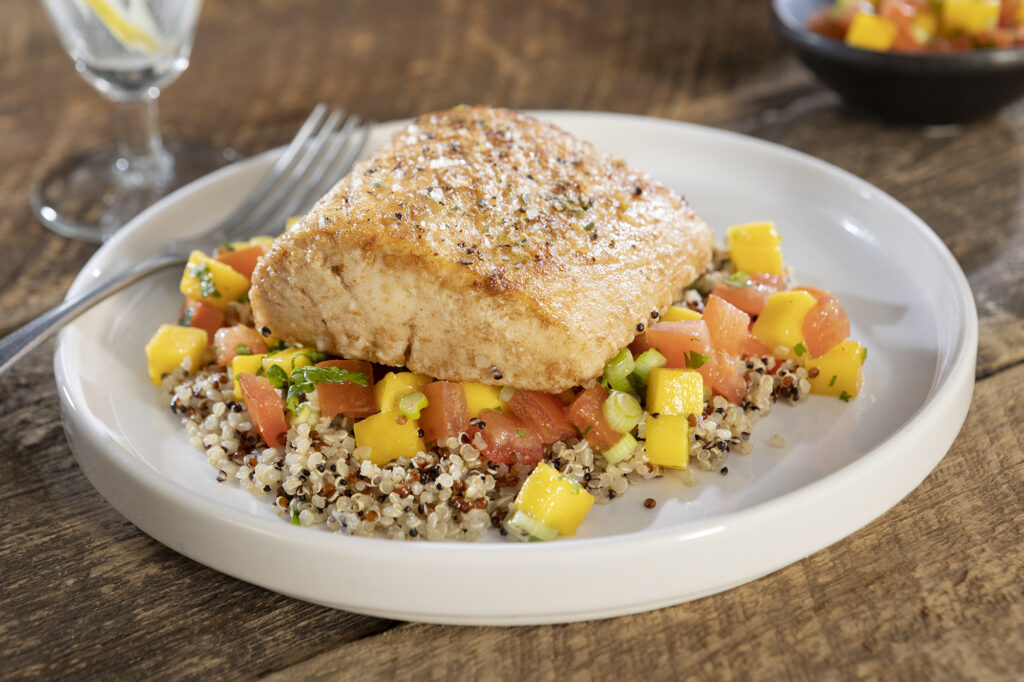 Warm grilled peach and Argentinian shrimp salad
VIEW RECIPE