Product Filter

Bacon Wrapped Scallops
Argopecten purpuratus
Origin : CANADA / USA
Catch : WILD-CAUGHT
Harvest Method : Diving
Succulent sweet scallops are hand-wrapped in smoked bacon securely with a sturdy wooden skewer for easy serving.
Wild-Caught
Main Entrée
Raw
---
Ingredients
Scallops, precooked real bacon (cured with wter, salt, sugar, smoke flavour, sodium phosphates, sodium erythorbate and sodium nitrite).
Safe Handling Instructions
Keep frozen until use. Thaw in refrigerator. Cook to an internal temperature of 72°C (160°F). Refrigerate leftovers. Always wash your hands before handling.
Suggested Cooking
Defrost scallops in refrigerator. Preheat oven to 205°C (400°F). Remove all packaging and place scallops on a baking sheet (1cm - 1/2in apart). Place on middle rack and cook between 14-16 mins.
Related Culinary Experiences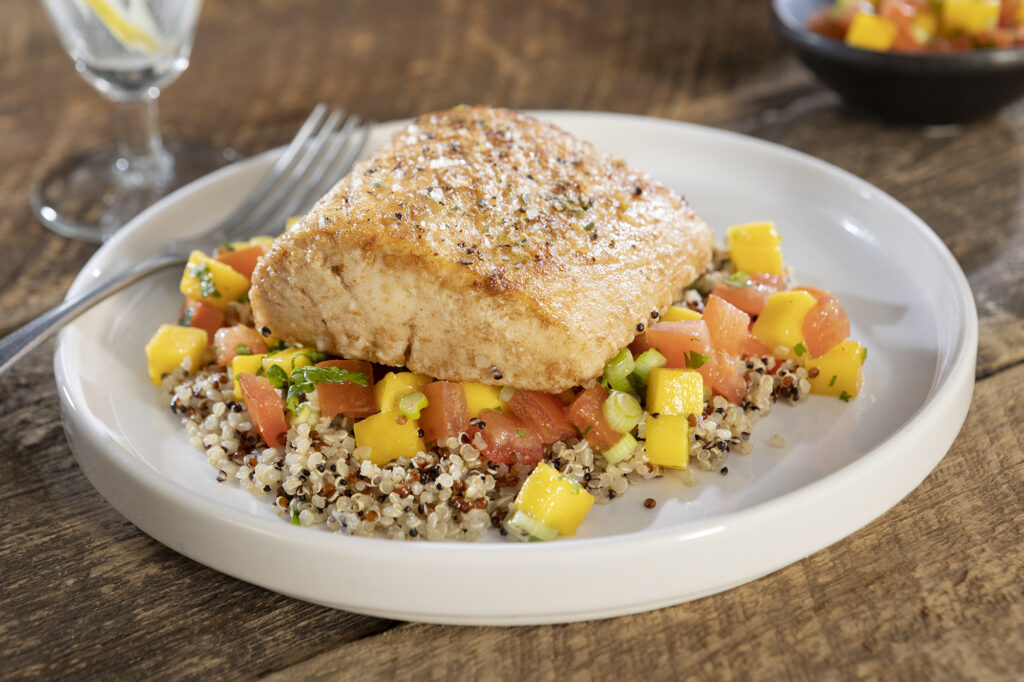 Warm grilled peach and Argentinian shrimp salad
VIEW RECIPE